Douluo Dalu is something I starting reading in June.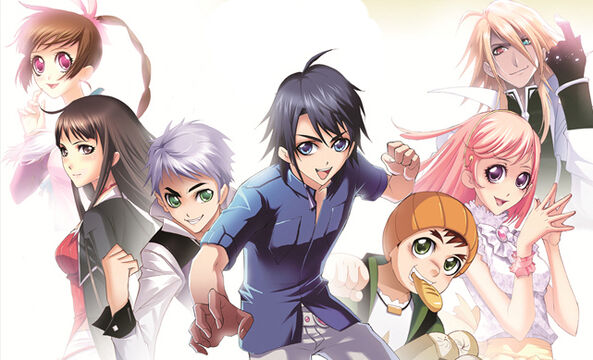 Manga:
Genres: Action, Adventure, Fantasy, Martial Arts, Romance, Shounen.
My Rating: 7*
Author: Tang Jia San Shao
Artist: Mu Feng Chun
Released: 2014
Ended: ONGOING
Chapters: 147
Volumes: –
Description: Tang San strived to master and learn more about hidden weapons. Then one day, he stole the secret lore of his tribe to master the art of the hidden weapons. His only escape and punishment for his crime would be death, so Tang San threw himself off of Hell's Peak to die. While he fell to his death, Tang San wished to be reborn into a life of happiness. Later, when his eyes opened, Tang San was surprised to find himself reborn as he had wished. However, Tang San was no longer living the same world as before. He was now reborn into the world called Douluo Dalu where everyone had a spirit power that could be practiced with and used to become Spirit Masters.
Notes:
– Douluo Dalu is a colored Manhua. (Like Dear, Only You Don't Know and Girls of The Wild's and Pinocchio)
– Douluo Dalu is probably more than a 7. I use to feel like it was a 8-9 rating, but by the way things are in the story right now… I'm getting kind of bored/annoyed/uninterested. Its repeating the plot built up/methods.
– Sometimes the events and romance in the story are sudden/out of the blue. Typically, it's the small big small events, not the big huge humongous ones. Their not very built on, which is my only struggle (because idk how many times my heart leaped into my throat). But other than that, I enjoy reading it. The hammer and rebirth secret-thingy keep me reading and interested. I'd like to see where the story is going since it seems like it just got 'clear' on what is going to happen in the plot…
– Basically, if you like the concept of Douluo Dalu and/or like video game type of concepts, or if you have the time, I would recommend trying it.
– I would recommend checking out the wikia for Douluo Dalu. (yes I got pics from there)