This was my favorite movie as a child.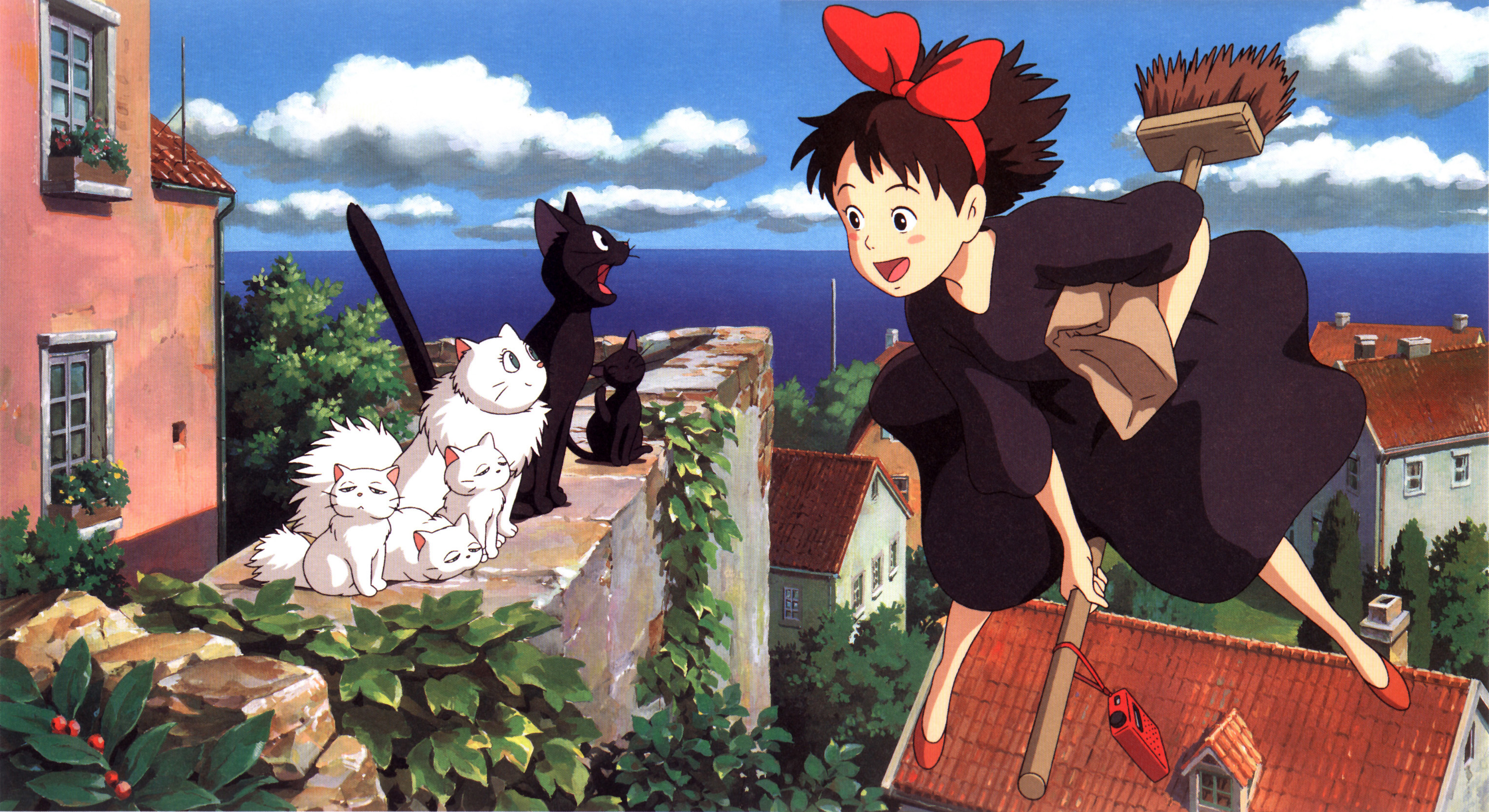 Movie:
Genres: Fantasy
My Rating: 8
Studios: Studio Ghibli
Released: July 1989
Duration: 105 minutes
Main Cast: Kiki- Takayama Minami, Jiji- Sakuma Rei.
Rated: G
Description: Kiki is a young girl, who must leave on an adventure to become a full fledged witch. With her black cat Jiji, she establishes a delivery service out in a city. There Kiki must find her place in the world and face the challenges of growing up.
Notes:
– Kiki's Delivery Service is also known as Majo no Takkyuubin.
– The voice actors above are the Japanese voice actors.
– Kiki's Delivery Service is based on a book. The movie changed many things that were in the book, and it actually upsetted the author.